The ultimate tool for book marketing research
Kindle ranker is the best software for preparing your book marketing strategy. We provide you with unique features to make your book a raging success.
Currently tracking
18 597 kindle categories
and more than
600 000
bestsellers!
2 people recently purchased
Kindle Wizard
45 minutes ago
Featured on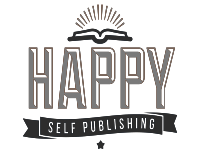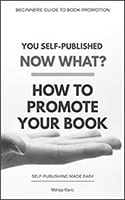 The complete toolkit for book marketing
Which book ideas are most successful on Kindle?
Enter any theme, subject, keyword, sentence, etc. in the search bar above, and you get a full assessment of that idea's potential:
Competition: How many best selling titles cover the same idea.
Profitability: How many book sales should you expect from this idea? Under what conditions? Is there a real market for it?
Difficulty: How easy is it to beat the competition and how to budget your marketing strategies?
Niche: How many Kindle categories can display your book?
The data is based on the performance of
600 000 best sellers
. Some of them found their golden idea,
so can you!
Find your next idea →
Global score of the book idea "
paranormal romance

"
Competition
A
Great idea. Few best sellers explicitly cover this theme.
Profitability
D
Sales volume are mostly under the $1000/month mark, even for top selling books. If the difficulty is too high,....
Difficulty
C
This topic is dominated by books that sell pretty well - more than 10 books a day on average. There is defi....
Niche
D
The topic idea is either very broad or not explictly linked to an obvious Amazon category. Authors may....
Get a sneak peak into successful authors' sales data
Gather information about successful authors in your genre and study their publishing strategies to replicate their success: Pricing sweet spot, Recurrent storylines, Number of daily sales, Categories they favor, etc.

Check out your competition →
Find profitable niche Kindle categories
Kindle Ranker gathers information about 600 000 bestsellers in 17 000 kindle categories across the US & UK markets. For each Amazon book category, you get 7 critical metrics:

The bestseller's rank

and an estimate of the daily sales to be a bestselling author

The 50th book's rank

and an estimate of the daily sales to reach the front-page of a category's bestseller list

Median volume sales

- how much earnings to expect from any given Amazon book category

Median price

- what's the pricing strategy followed by current writers

Volatility

- how frequently does the bestseller list change

New releases

- how many books are released on average every day

Indie books

- how many indie books successfully made it to the bestseller list
Search Kindle categories →
Find long-tail KDP keywords
Kindle Keyword Search Tool helps you find long tail keywords to use as a titles, subtitles and in your book description to attract more readers.
You can add these keywords in the KDP keyword menu or even target them on Amazon ads and other advertising platforms. Find out the right keywords for your book and increase your sales and income!
Take advantage of Kindle SEO →
Spy on any Kindle book
Input the ASIN of any Kindle/Paperback book and follow their sales performance on a 30-day sliding window. Each 3 hours you get an updated view of their absolute rank, relative rank in each category, price promotions, number of comments, etc. You can exactly pinpoint when each author executed each of their marketing campaigns and how effective they were.
Set up email notifications
You can easily track the following metrics:
The absolute rank relative to a threshold you set
Price promotions and Free Giveways
A new comment by a reader
Hitting best seller status in a category
Hitting the front page of a best seller list
Start spying on books →
Ready to get started?
Create an account